We just got hold of a very neat infographic summarizing the work of the USDA's National Plant Germplasm System on the Management of Temperate-adapted Forage Legume Genetic Resources and Associated Information.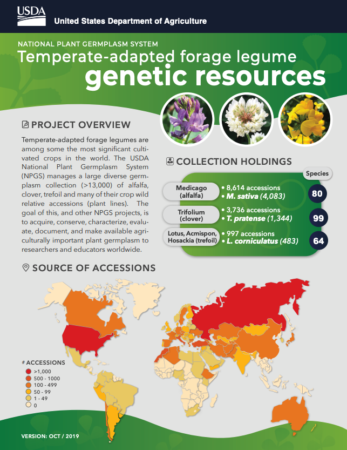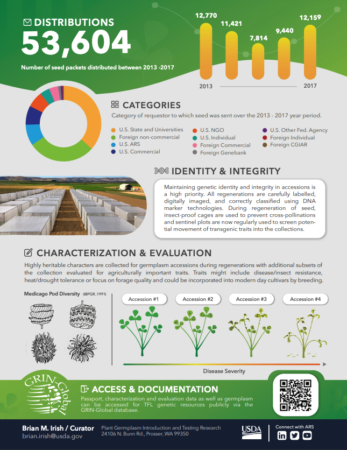 If you were to scan that QR code, you'd get here, and be able to select and order material from the USDA's GRIN-Global site.
Here's the distribution of over 6000 USDA-held accessions of Medicago, Trifolium and Lotus with geographical coordinates according to Genesys.

The colours show annual mean temperature.