A recent blog post by the World Agroforestry Centre described their idea of a "fruit tree portfolio" to provide all-round nutrition. In Kenya, where this is being tested out, these would be the species involved: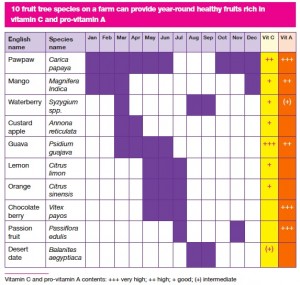 A nice idea, and it reminded me that you can also do something similar by exploiting within-species diversity. The example I know comes from Diane Ragone's work on breadfruit. This is from a presentation she gave recently.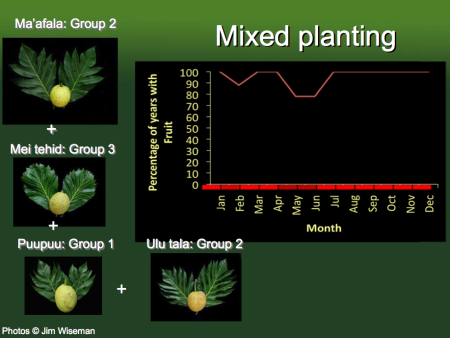 Great to have diversity at different levels to play around with.
{ 0 comments }