I was just going to include the paper Diversification of mandarin citrus by hybrid speciation and apomixis in a forthcoming Brainfood, but the very different approaches taken in the two articles on the paper that I have seen convinced me to give it a bit more space.
The piece in The Packer has very much the industry take, and highlights the contribution of the University of Florida authors: this new information will make breeding easier, including to fight citrus greening.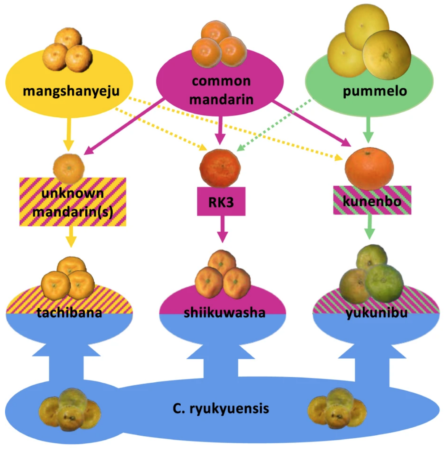 On the other hand, the press release from the Okinawa Institute of Science and Technology makes much more of how the paper unravels the origin of shiikuwasha and tachibana, which are culturally important citrus fruits in Japan, though not very significant economically.
Something for everyone.