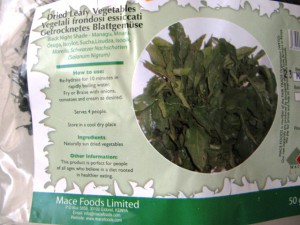 I continue to be amazed by the progress being made by — or, better, the resurgence of — indigenous leafy greens in Kenya. You can now buy managu (Solanum scabrum?) nicely packaged in supermarkets. Although it is also sold loose on the street.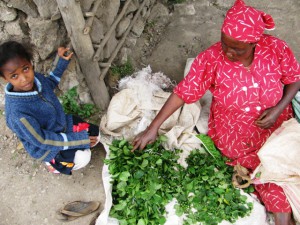 And this is what the plant looks like.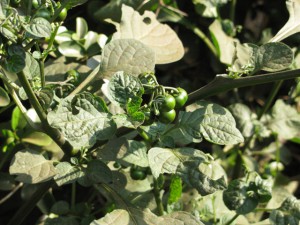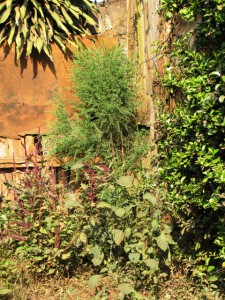 I found it in my sister-in-law's homegarden in Limuru, along with Amaranthus. She didn't grow either of them until a couple of years back. Progress. More holiday snaps here.