A bunch of the usual suspects have just come up with an updating of an oldish study of global interdependence for crop diversity. I could describe the details here, but, frankly, Neil Palmer does it better than I ever could over at CIAT's blog. And under a much better title than I can come up with. But to whet your appetite, here's the money infographic, showing where different crop originated, and where they are now grown and consumed.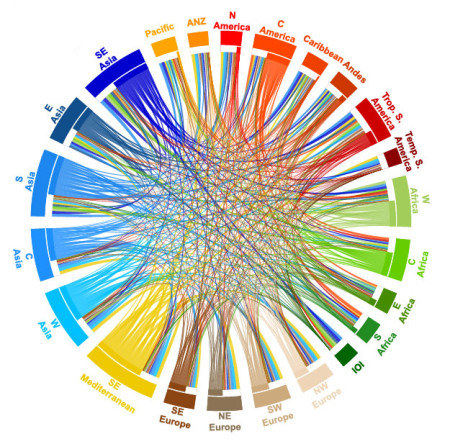 It's all for the meeting of the Governing Body of the Plant Treaty, which is on next week.
LATER: Compare and contrast.