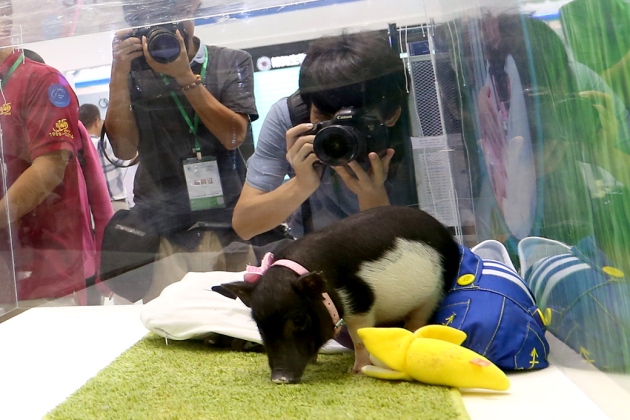 It's one way to fund cutting-edge research: BGI, the Chinese genomics institute, is offering its micro-pigs for sale as pets.
[T]he institute quoted a price tag of 10,000 yuan (US$1,600) for the micropigs, but that was just to "help us better evaluate the market", says Yong Li, technical director of BGI's animal-science platform. In future, customers will be offered pigs with different coat colours and patterns, which BGI says it can also set through gene editing.
This website is known for its devotion to pocket pigs, but please, if you want one, don't call us. Call Nature, which has all the details.
You'll need pockets both large and deep:
The animals weigh about 15 kilograms when mature, or about the same as a medium-sized dog.