I finally got to see the Feeding the Empire exhibit at the Ara Pacis in Rome on Saturday, and learned a lot about how Rome managed to keep a million people fed most of the time. In one of the display cases, I saw this astonishing implement.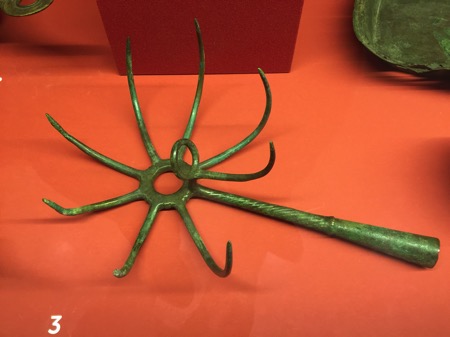 It was labelled simply Harpago. No explanation, nothing. The word seems to be linked to harpoon, and is translated as "grappling iron" in some places. It also shows up "in insect morphology for the distal end of a genital clasper" and lends its name to spiny sea snails and a plant commonly known as Devil's claw, Harpagophytum spp.
All of which makes perfect sense. But what on earth does it have to do with the preparation of food?