A tweet by James Wong a couple of days ago, that reproduced a map from a paper from a few years back showing the spread of the words for sweet potato around the world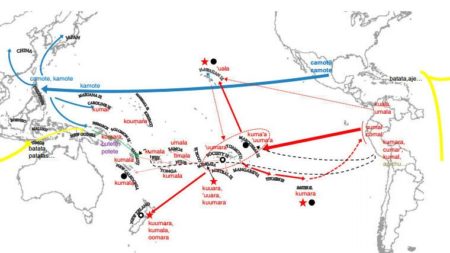 had me searching the dark recesses of my brain, and the interwebs, for similar maps. Recently there was one for tea, for example.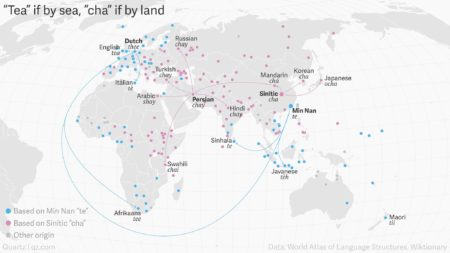 Any others? A Reddit post turned up coffee (as well as honey and sugar).
Banana was harder to find.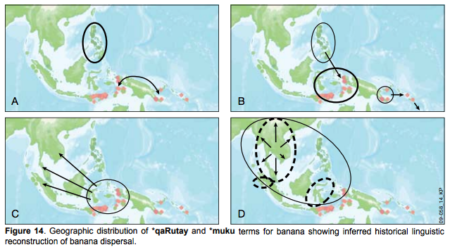 Any more out there?