Professor Erle Ellis of the University of Maryland, Baltimore County and Professor Navin Ramankutty of McGill University have come up with a new classification of the earth's biomes. They call the new classes "anthromes," or anthropogenic biomes:
Anthropogenic biomes are not simple vegetation categories, and are best characterized as heterogeneous landscape mosaics combining a variety of different land uses and land covers.
I would imagine this will be quite useful in mapping the distribution of individual crops and even crop varieties. The anthromes may be viewed in Google Earth. Here's what South Asia looks like.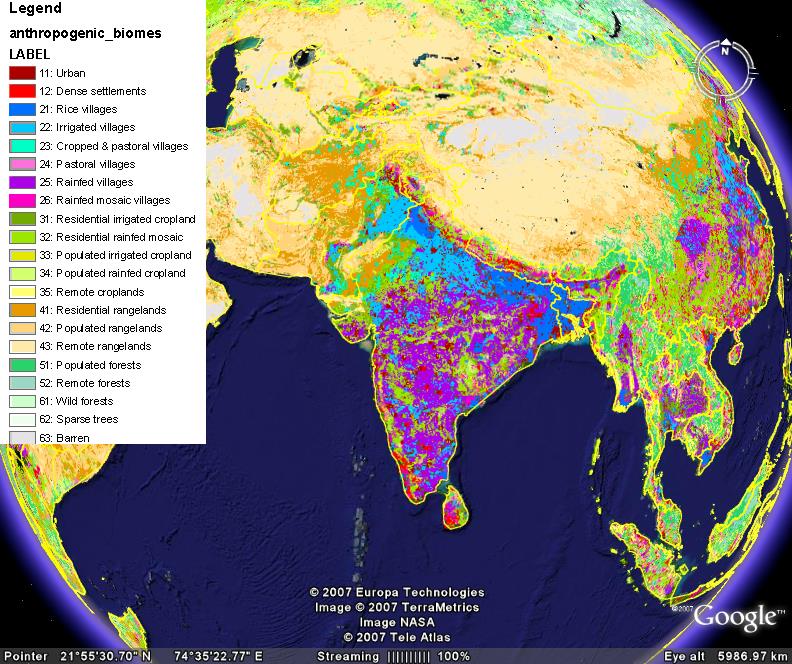 And this is the area around Mexico City.