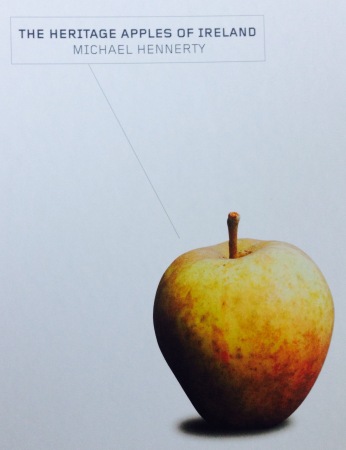 Our office complimentary copy of Michael Hennerty's The Heritage Apples Of Ireland has arrived, and it's a real beauty. We somehow missed the announcement of its publication back in the summer.
The book is written by Dr. Michael Hennerty, who for many years was Head of the Department of Horticulture in University College Dublin, and provides detailed genetic information of 68 different varieties of indigenous Irish apples using high resolution photographs. The descriptors used in the book utilise the current internationally recognised descriptor system and a key is also included to facilitate the identification of historical Irish cultivars by non-experts.
I particularly like the section on "finders and keepers", people who have been involved in the conservation of Irish apples over the years. People like John George Dalkeith Lamb, who…
…collected old apples from 1945 to 1949 and established the UCD collection. Prof. E.J. Clarke maintained the collection until it was destroyed in 1970. Repatriated in 1996. Now planted at UCD, Belfield, Dublin.
That "repatriated" is intriguing, but I can find no further explanation of it online. Anyone out there know the details?