From the Facebook page of Banana Natural Biodiversity Mapping – Citizen Science, which I think we have blogged about before:
CIRAD and its partners are currently collecting Musa material in Vietnam, within the frame of the "BSV for Banana Diversity" project. As an expert to the project, Gabe Sachter-Smith has begun to post his observations to iNaturalist, including Musa balbisiana and many other endemic species. He then added the observations to our Banana Natural Diversity Mapping Project (http://bit.ly/MusaDivMapping). #BananaDivMapping #CitizenScience #iNaturalist #AddYours #ShareTheNews
Follow Gabe along as he explores banana diversity. He's also on Instagram.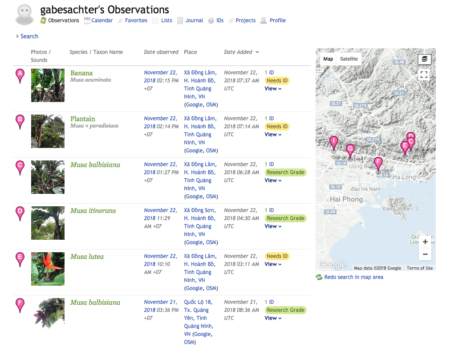 Almost like being there. Almost.