There's a new version of the high-resolution global crop production dataset known as SPAM, using 2010 data. This is the third iteration, and we've blogged about previous versions before. Here's what rainfed smallholder peanut area looks like in India, with germplasm from Genesys on top of it for good measure.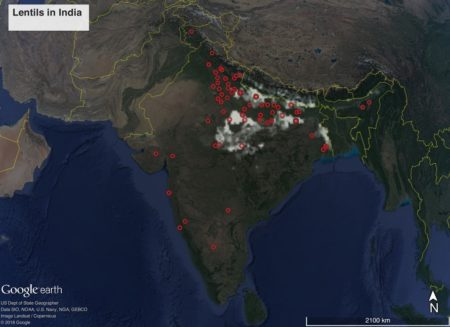 Might as well point to a few other spatial resources which have recently become available since I'm at it:
I may play around with these too in the next weeks.