Dr Helen Anne Curry, Peter Lipton Lecturer in History of Modern Science and Technology at the University of Cambridge, guest edited a special issue on "The Collection and Conservation of Plant Genetic Resources" for the journal Culture, Agriculture, Food & Environment in December.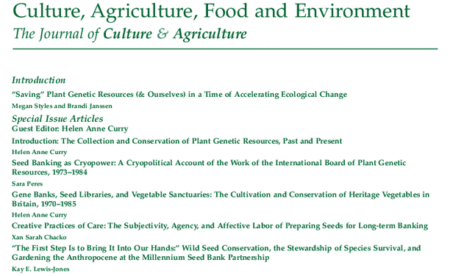 Looks good. A couple of the papers are even open access. I admit I haven't read them yet, but I will, and report back.
And watch out for Dr Curry's new project "From Collection to Cultivation: Historical Perspectives on Crop Diversity and Food Security," which is launching this year with support from a Wellcome Trust Investigator Award.