Was organizing to collect an isolated population of native sorghum laeocladum at Buchanan in East Gippsland, Vic. Whole site burnt. Emphasises the importance of seedbanks for ex situ conservation of crop wild relatives #cwr @GlobalPlantGPC #sorghum #AustraliaOnFire @harrymyrans

— Prof Ros Gleadow (@RosGleadow) January 6, 2020
Indeed. Here's the map of the distribution of Sorghum leiocladum according to GBIF.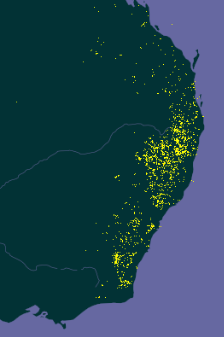 Compare with where those terrible fires are happening.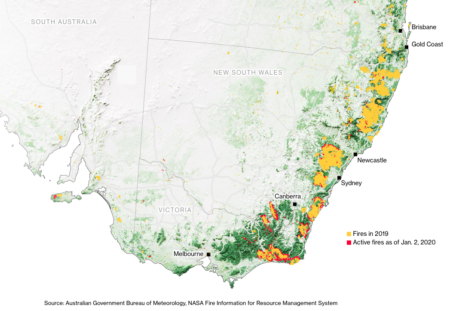 The species is in the tertiary genepool, so not particularly closely related to the crop, but there's an indication of some potential for use in breeding for protein content.
There are 35 accessions in the genebanks that Genesys knows about, mainly in the Australian Grains Genebank. Unfortunately, I can't find locality data. But they do seem to be in the Svalbard Global Seed Vault, although Genesys seems to think otherwise. Must look into that…