This from the Facebook page of the Consorcio Papas Andinas del Peru.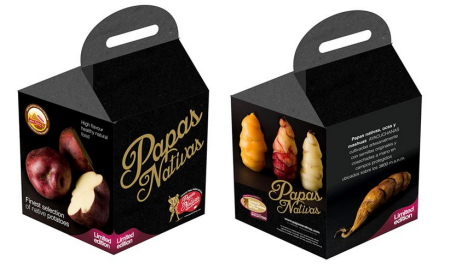 The caption says:
Pronto, en los mejores Supermercados de Lima, en una edición limitada, de las mejores papas de los Festivales 2012, 2013 y 2014.
That means that these little boxes, featuring the best varieties from recent National Native Potato Festivals,1 will soon be available in Lima's supermarkets. No word on prices, but I suspect some considerable value addition. After all:
Old food the new way — it's the Peruvian dream of future food.
For more on crop festivals, see yesterday's Nibbles. [↩]