Want to know why New Zealand has a huge collection of temperate forage diversity in its Margot Forde Forage Germplasm Centre, part of AgResearch Ltd? Just check out its exports on the OEC website.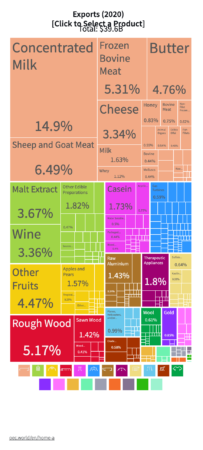 I learned about the OEC's snazzy visualisations of economic data via their addictive daily game Tradle, which invites you to guess the country based on its exports.
I think we should do a version where you guess the country based on its genebank holdings, but that's another story.