The Land Management & Natural Hazards Unit of the EU's Joint Research Centre has just announced the publication of a European Atlas of Soil Biodiversity. Here's the map showing where soil biodiversity is most at risk.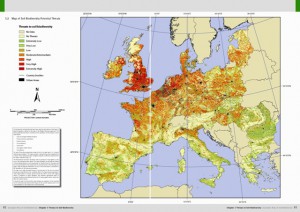 This is part of JRC's European Soil Database, which complements similar soil mapping projects for other parts of the world. Grist to the FIGS mill. Here, for example, is the map of saline soils in Europe. Seems like Spain and Hungary may be the places to go if you're looking for salt-tolerance in crop wild relatives.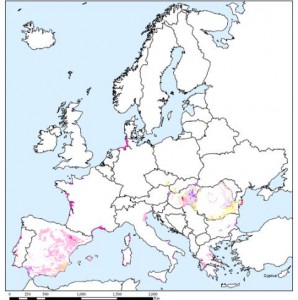 Meanwhile, in England they're worried about how effective their protected areas are at, well, protecting biodiversity, though I'm not sure to what extent that includes the soil kind. And since we're on the subject of maps, here's one of the protected area network of England (Tier 1 is the highest level of protection).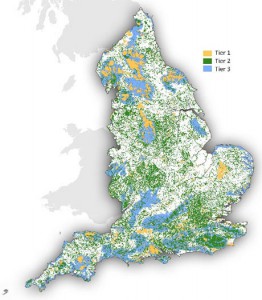 We've noted here before how our friend Nigel Maxted and his co-workers at the University of Birmingham are working to have crop wild relatives included in the thinking about protected areas in the UK. We know from their research that in fact many important crop wild relatives fall outside the protected area network altogether. It would be interesting to know to what extent these species were considered in the review of the effectiveness of the system.